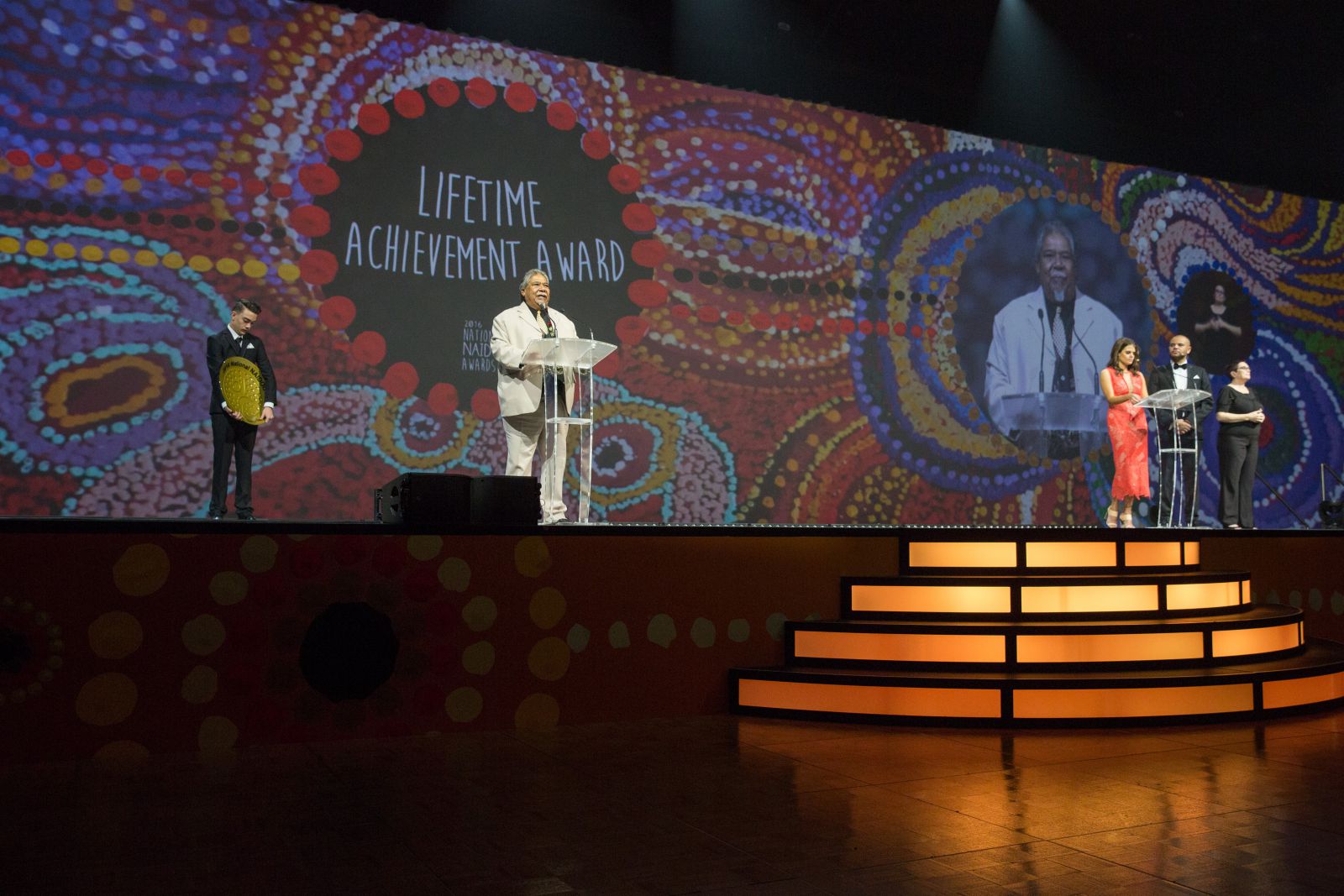 The annual National NAIDOC Awards Ceremony recognise the outstanding contributions that Indigenous Australians make to improve the lives of Indigenous people in their communities and beyond, to promote Indigenous issues in the wider community, or the excellence they've shown in their chosen field.
We proudly highlight our national winners, we learn of their journey, their inspirational story and we pay tribute to their achievements. Their work enriches our communities, our people and this nation.
These Awards celebrate excellence, builds towards a better future and reminds us of this nation's 65,000-year-old history.
Each year the winners of the National NAIDOC Awards will be announced in the following categories:
Lifetime Achievement Award
Person of the Year
Female Elder of the Year
Male Elder of the Year
Caring for Country Award
Youth of the Year
Artist of the Year
Scholar of the Year
Apprentice of the Year
Sportsperson of the Year
To view all National NAIDOC Award winners visit the winner profiles.
2021 National NAIDOC Awards Ceremony Mparntwe (Alice Springs)
In 2021, The National NAIDOC Awards Ceremony will be nationally televised following the cancellation of the Mparntwe (Alice Springs) in-person event due to COVID-19.
Mparntwe (Alice Springs) is the focus city for 2021 National NAIDOC Week and will host the National Awards ceremony.
Principal Partner
Principal Media Partner